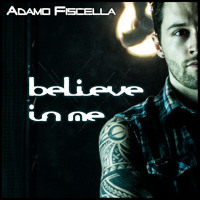 Traditionally, Ohio hasn't been included in many lists of the top destinations for trance and EDM.
But its scene has been picking up considerable steam as of late, with some talented up-and-coming DJs and producers leading the way.
One such new artist is Adamo Fiscella, who hails from Cleveland and not long ago dropped his first original solo release Believe in Me.
Despite being a new producer, Adamo is not new to music in general, as he has been in the band circuit for a few years, singing and producing for various other projects from Cleveland to NYC.
Recently, however, he has set his focus squarely on electronic music.
Believe in me is an epic concoction, with deft melodies, powerful vocals and uplifting extended buildups that give way to hard and heavy basslines. All in all it's excellent progressive music, and the hook just may stick in your head after a couple of listens as well.
Adamo cites diverse music influences, ranging from old school artists like Trent Reznor and Depeche Mode to modern producers such as Nero and Feed Me.
And he wears quite a few hats, as the track was written, produced, mixed, and performed by the artist himself, and comes off as very polished.
The track has already amassed a good deal of support on Soundcloud as well as some favorable reviews in online EDM publications. With big things promised for the rest of this year, Adamo Fiscella is certainly a name to keep tabs on.
Give Believe in Me a listen, and let us know what you think!
Adamo Fiscella - Believe in Me (Original Mix)

,